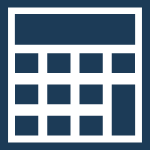 Tax Preparation and Consultation
We bring the expertise of a CPA and outstanding customer service to every tax return we prepare, whether it's for a business, individual, or nonprofit organization. We look at more than just getting the technical skills and numbers exact and look at the big picture to ensure that clients are doing everything they can to maximize deductions and minimize tax. Contact us (765) 448-4100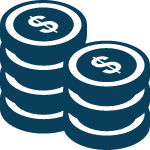 QuickBooks/Bookkeeping
Good bookkeeping is the core function of a properly-run business. As Certified Public Accountants and QuickBooks ProAdvisors, we are highly qualified to assist with your bookkeeping on a variety of levels depending on your needs, whether that's helping you do your own bookkeeping, periodically taking a look at your books throughout the year, cleaning them up at year-end for tax preparation, or completely keeping your books for you. We focus on keeping our fees for this service low and reasonable so that every business owner can have the advantage of the best financial information to help run their business. If you're using QuickBooks or want to start using QuickBooks, we can train you and be a valuable resource as questions and problems arise. We also hold periodic free QB seminars designed to fine-tune the skills of anyone already using QuickBooks. Contact us (765) 448-4100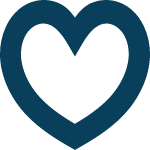 Non-Profits
Oh how we love our nonprofit clients! Most of our rates are significantly lowered so that the nonprofits of our community can utilize their valuable dollars in the most beneficial ways. The CPAs at our firm have a lot of experience sitting on nonprofit boards and we understand the unique needs that nonprofits have. The financials need to be accurate and timely for tax filing requirements and grant applications, but more than that they have to be designed in a way that gives them the information they need to know in a format that the board can read and interpret. Contact us (765) 448-4100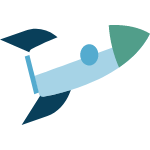 Business Startup & Incorporation
Entrepreneurs are, hands down, our favorite clients! We are very involved with our community and want to see all business owners succeed! So before you take advice from a bad accountant (or your cousin, Steve, who took an accounting class in college) come to us as one of your first steps before you even open your doors…or if you've already gotten started as you're reading this call us immediately! The sooner you ensure that you are on the right track, the higher your chances are of being successful. Also, many entrepreneurs begin their businesses as sole proprietors, which is potentially the right choice, depending on a lot of variables. However, if you're thinking of incorporating or don't know if you should incorporate (or what the heck incorporating means) contact us. Often, the minute that you are making a profit, we can often very quickly and easily make an entity change that could save you thousands of dollars in taxes! Contact us (765) 448-4100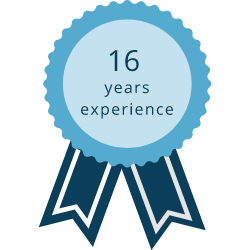 Benefits of working with us
We really pride ourselves on providing the absolute best blend of expertise, customer service, and actually being accountants with personalities. We are fully aware of how important a good accountant is to any individual, business, and organization and we take that responsibility very seriously. Among the obvious expertise we carry as CPA's, we will call/email you back timely, are experts with QuickBooks and accounting systems in general, and are very involved in our community in a variety of ways. We also have a network of professionals that we can both refer you to and work together with to serve your needs at the highest of levels. Having an accountant that can serve you properly and that you enjoy talking to is so very important!
Abbey Stoutenborough

Tressa and her team are top notch at what they do for our community. She is always extremely timely in completing our personal and small business taxes and always brings up points that we normally would not even be aware of. We feel more educated about our finances every time we meet with her. I cannot thank her enough for the support and direction she provided me when I started my small business almost two years ago. She is the best at what she does by far. Highly, highly recommend Tressa and her team!
Stacy Rogers

Heath CPA has been our organization's CPA for several years and does great work. Our questions are always answered quickly and we haven't had any issues since transitioning our accounting. Would highly recommend using Heath for your CPA needs.
Cory Wykoff

Very quick and efficient turnaround on my personal income tax returns. I get the same feedback from friends with businesses that I have referred. Very good customer service with outstanding results.
Heath CPA
Lafayette
,
Indiana
47905